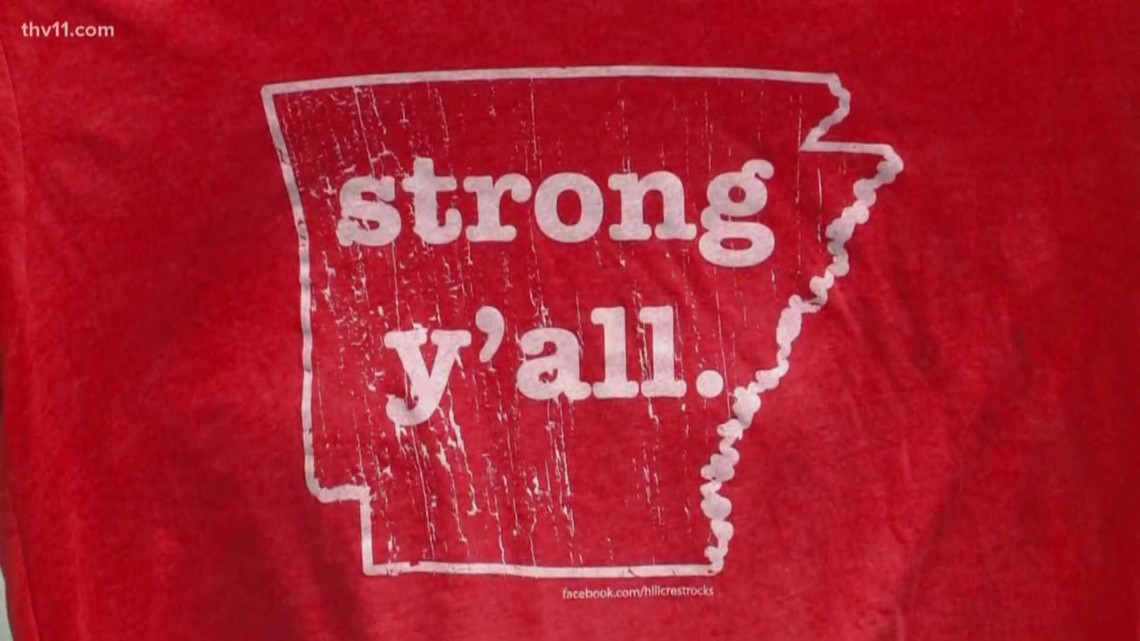 Local businesses, organizations, and churches are working to assist victims after this devastating flood. Many places are taking donations, so they can continue to assist. Below you can find where to donate, as well as where to receive help.   
Arkansas Bar and the Young Lawyers' Section, the Arkansas Emergency Management Agency, the American Bar Association, Center for Arkansas Legal Services, Legal Aid of Arkansas, and Arkansas Access to Justice   
Goodwill  
Drop off emergency supplies at Everette Infinity in Benton and Conway Bank OKZ locations; Outlets of Little Rock Customer Service (inside the food pavilion), Auntie Annie's, Book Warehouse, Christopher and Banks Outlet, Converse Factory Store, Corky's Footwear Outlet, Francesa's, GNC, Lids, Lucky Brand Outlet, Starbucks, Loft, Tommy Hilfiger, Uniform Destination, and Wilson's Leather. Online donations can be made at https://goodwillar.salsalabs.org/goodwillfloodrelief   

Donations are currently going to first responders as they assist flood victims.  
Air BnB   
Open Homes Program to provide free housing to displaced residents and disaster relief workers, click here to receive help.   
New Life Church is accepting donations for relief efforts. This is a helpful way to serve those affected, but no less powerful than praying and serving. If you would like to donate to the flood relief, you can text ARFLOOD and the dollar amount to 74483. (Ex: Text "ARFLOOD $20" to 74483 to donate $20)  

To receive help, call New Life Church at (501) 812-5433.  
Rainbow International of Little Rock  
They are a turnkey company and have all the equipment needed to handle any damage. They can assist with the dry out, the demo and the rebuild.  

Residential services offered: Water damage mitigation, fire and smoke restoration, mold remediation, contents inventory & pack-out, biohazard cleanup  

Cleaning Services offered: Carpet cleaning, spot and stain removal, air duct cleaning, tile and grout cleaning, odor removal, power washing  

To receive help, contact Rainbow International at 501-214-0220.  
FLOOD CLEAN-UP INFORMATION FOR FAULKNER COUNTY  
SANDBAGS:  
1. Break them and distribute the sand through your yard  
2. If you do not do #1, you must treat dry (did not touch floodwater) sandbags differently from wet (touched floodwater), as the wet ones are considered hazardous waste.  
a. Return dry sandbags to the place where you picked them up.  
b. Place wet sandbags in the right of way for the County to pick-up.  
3. If you cannot return the dry sandbags to the pick-up spot, place them on the right of way, but SEPARATE FROM THE WET ONES.  
DEBRIS:  
1. If you have flood insurance, contract with a reliable company to repair your property and remove the debris.  
2. If you do the work yourself, place the debris on the right of way, but do so with patience and an understanding that it may be weeks before all the debris in the county is picked up.  
FLOOD CLEAN-UP INFORMATION FOR PULASKI COUNTY   
SANDBAGS:  
1. Residents can use sand from sandbags to fill low areas of their yards, flower beds, or gardens.  
2. Take empty sandbags to locations and put the empty bags in the destinated dumpster on site.   
Locations are: War Memorial Park Parking Lot, Intersection of East Roosevelt and Fourche Dam Pike, and End of Chenal Valley Drive at Chenal Parkway  
3, Dispose of sand in creeks, ditches, storm drains, and other waterways.   
For more information click here.   
Please contact THV11 at news@thv11.com if you have any resource information that we may have missed   
RELATED: Flood insurance scams you need to know about
RELATED: If your home was damaged during the Arkansas River flood, here's what you can do