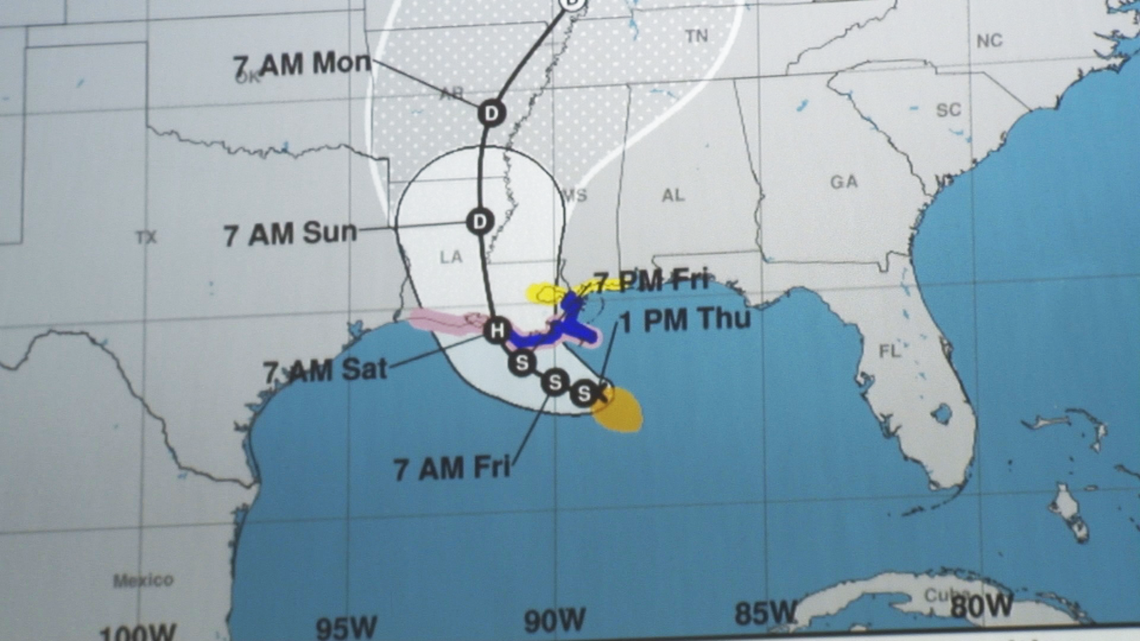 The Arkansas Department of Emergency Management and major utility companies spent Thursday in "monitoring" mode as Tropical Storm Barry formed off the Gulf Coast and appears poised to impact the Natural State this weekend.
"It's never the wrong time to become more prepared or to start preparing and planning for an event," said Melody Daniel, the public affairs officer for ADEM. "We're always planning here. During a disaster, the control center would be filled with people, but during this stage of the game, this is part of our normal operations."
RELATED: How Tropical Storm Barry will impact Arkansas this weekend
The action is taking place on conference lines and in conference rooms across the state as state agencies, weather forecasters, and local officials are counting heads and doing inventory.
"We're kind of polling our people, our personnel, our team members to see, 'are you going to be available on these dates?'" Daniel said. "We're asking: 'What types of resources do you have? What equipment is not available for this type of response?'"
At Entergy Arkansas, spokesperson Kerri Case said administrators at the regional electric company were making plans to deploy personnel to Louisiana based on forecasts. While they wait for a better picture of where the storm will track, they maintained normal day-to-day operations, including clearing trees from areas around power lines.
This storm threatens the area a little more than a month after major flooding caused millions in damages. That leaves emergency officials with a sense of urgency, but not in a rush yet.
"One thing that we said with the flood previously was it was really a waiting game," Daniel said. "Everyone was so anxious to do something, but you can't really do anything until that event gets there. It's the same way with hurricanes."
But if you feel like you have to do something, Daniel advises everyone re-check your personal plan before the clock ticks down.
"I always tell everybody, every citizen in Arkansas: 'Have your go-bag. Have your gear ready at your bed. Be ready for whatever comes your way,'" she said.