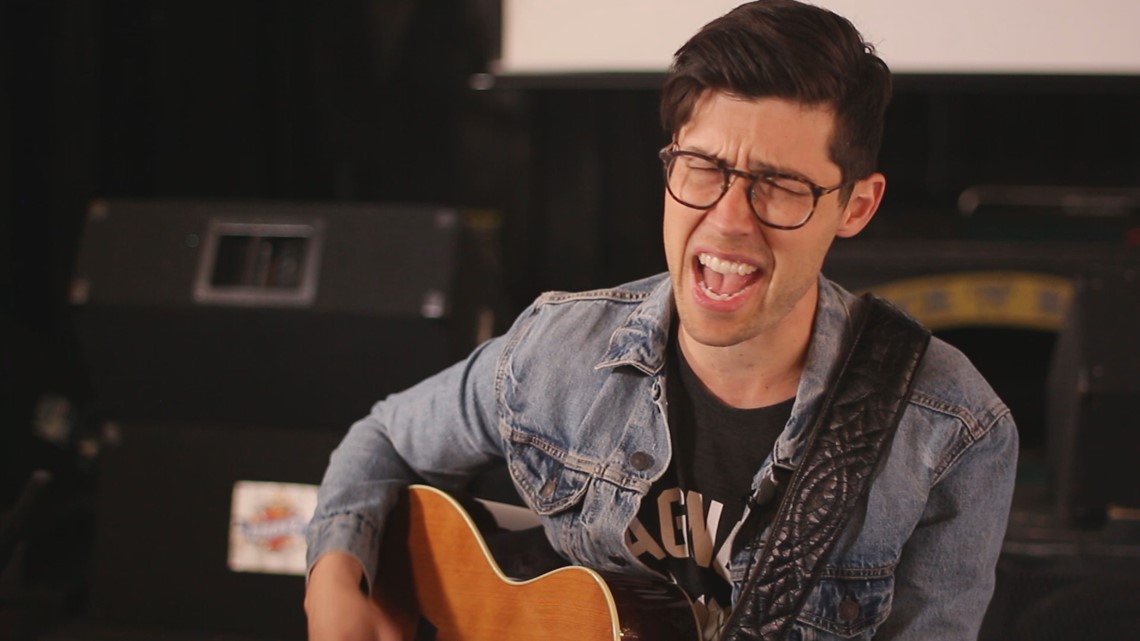 LITTLE ROCK, Arkansas — If you like country music, there's a good chance you've heard lyrics written by Arkansas native Adam Hambrick. 
As a songwriter, he's earned two #1 hits on country radio. The University of Central Arkansas graduate wrote Justin Moore's "Somebody Else Will" and Dan + Shay's "How Not To." Moore and Shay Mooney are also Arkansas natives. 
Hambrick credits Moore for helping kick-start his career. In 2011, Moore called a producer in Nashville after watching Hambrick perform on an Arkansas morning show. 
"Here's the thing you need to know about Justin. Justin is so pro-Arkansas," Hambrick said. "Anytime that he can help somebody from here, he does. He doesn't hesitate." 
Hambrick quickly accepted the invite to Nashville and was soon writing songs. 
Hambrick's journey to Nashville started in the Arkansas Delta. At 12-years-old, he received his first guitar – a 1960's Gibson B-25 from his grandfather. 
"He gave me that guitar and he taught me a bunch of bluegrass songs on it," Hambrick said. 
Last month, he was invited to perform on the The Bobby Bones Show. Bones is yet another Arkansas connection. During the show, Hambrick was told that he'd earned a spot on country music's most classic stage – The Grand Ole Opry. 
"I found out that I was going to get to play at the Grand Ole Opry on the day I found out that papaw had passed away. It was a very high and low kind of day," he said. 
Hambrick is not your stereotypical country crooner. There's no cowboy boots. No steady southern drawl. His proof of country is in his songs. 
"I think the best thing I can do is be true to my voice," he said. "My perspective is country. I come from a small town and those are the people that I wave the flag for." Hambrick moved around growing up, but said the closest thing he has to the "house that built me" is his family's farm in Des Arc, Arkansas.
Hambrick and his wife now live in Nashville with their three-year-old daughter. "She's going to be a big sister in July, which we're fired up about," Hambrick said. He plans to "push pause" on touring when she gives birth. 
Hambrick will likely finish out 2019 the same way he started it – playing his music for crowds across the country. Here is a list of his scheduled shows. 
Click here to listen to Adam Hambrick's debut single "Rockin' All Night Long."