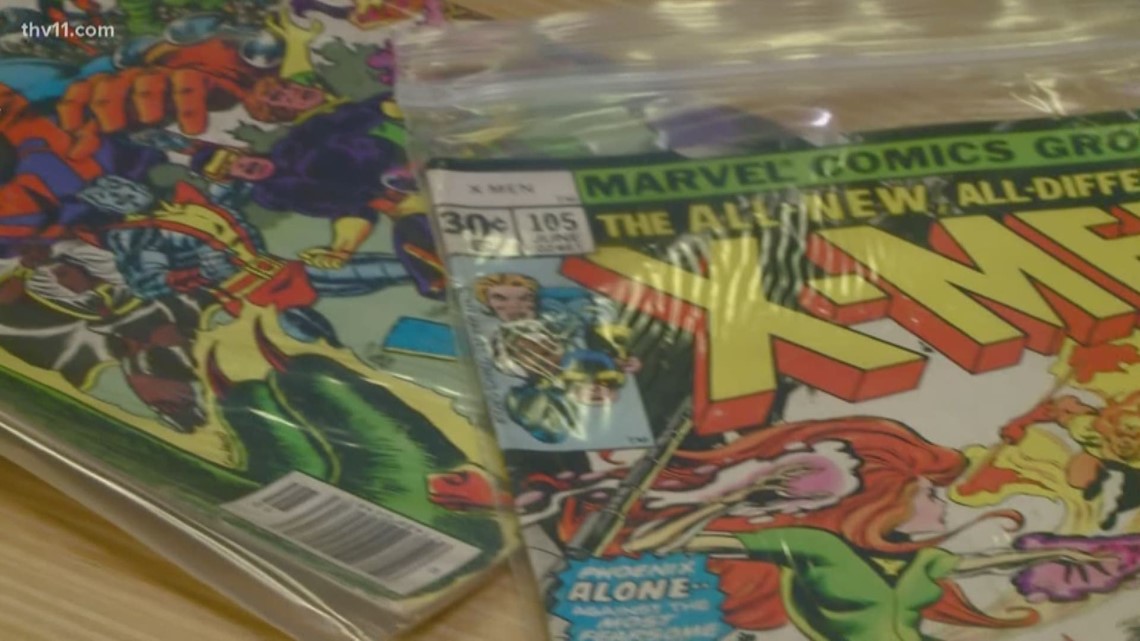 In 12 seasons on TV, "The Big Bang Theory" rose to the top, becoming America's number one sitcom at a time when "nerd culture" became increasingly mainstream.
The negativity that once surrounded the term "nerd," and the people who identify as such, has largely faded into the past.
"People sling around 'nerd' as a compliment now," Michael Scott, community events manager at Game Goblins, said.
RELATED: Big Bang Theory takes final bow, leaving its mark on American culture in many ways
Game Goblins is a West Little Rock store that specializes in card games, tabletop games and miniatures.
"Anything nerdy, I guess," Scott said.
The store also houses a play space aimed at cultivating the tabletop gaming community.
"It is expanding," Scott said. "Everyone is coming in to enjoy whatever experience they're looking for – if they like word games, to draw, if they like to get really strategic or really deep or tell a story – there's something for everybody. I think people are becoming okay with calling themselves nerds."
Scott and his lifelong friend, Roney Mosley, are among those people. At least once per week, you'll find the pair engaged in a heated competition at Game Goblins.
"Being cool has become more relative to who you are," Mosley said.
The box office records shattered by "Avengers: Endgame" and the cult-like following behind "Game of Thrones" are just two examples highlighting that comic book, sci-fi and fantasy genres aren't just for geeks anymore.
Meanwhile, the core themes in "The Big Bang Theory" are credited with sparking interest in science.
"If it's presented in a fun, whimsical comedy or dramatic show, you're kind of sneaking in the content while putting it in a really enjoyable format," Thomas Lipham, program director for the Museum of Discovery, said.
Lipham knows all about the effectiveness of that tactic, as the museum uses fun activities to teach science, technology, engineering, arts and math (STEAM) to kids.
"When you put that right package around it, it is going to be fun for anybody," he said.
Several years ago, the Museum of Discovery embarked on a quest to reach adults.
"We're realizing that we weren't reaching that group, and they are hungry for the content," Lipham said.
"Science After Dark" is an effort to bridge that gap. On the final Thursday of each month, hundreds flock to the museum for a 21-and-up themed event that pairs food, drinks, and science.
RELATED: Science After Dark goes to the animals
"The engagement level we get from adults is tremendous; it's really quite fun," Lipham said. "I have the analogy: drunk adults are basically the same thing as kids — just bigger and more destructive, but they have that same curiosity."
It's a beautiful sight for the self-proclaimed museum geek.
"The nerd nowadays isn't the classical push the glasses up, but rather someone who is very enthusiastic about certain information," Lipham said.
And no passion is too far off, according to Scott, who considers nerds the most dynamic and accepting subculture.
"You're not going to get turned away by a nerd if you're comfortable sharing your passion," he said.
Whether that's a passion for chemistry, sports stats, Star Wars, card games, or something in between – Scott and Mosley agree that embracing your quirks and accepting the people around you has potential for life-changing reward.
"Get out there; live your life the best way you can for who you are," Mosley said. "And be, if it's a nerd or geek, something you enjoy doing, that brings you happiness or passion. That's all that matters."