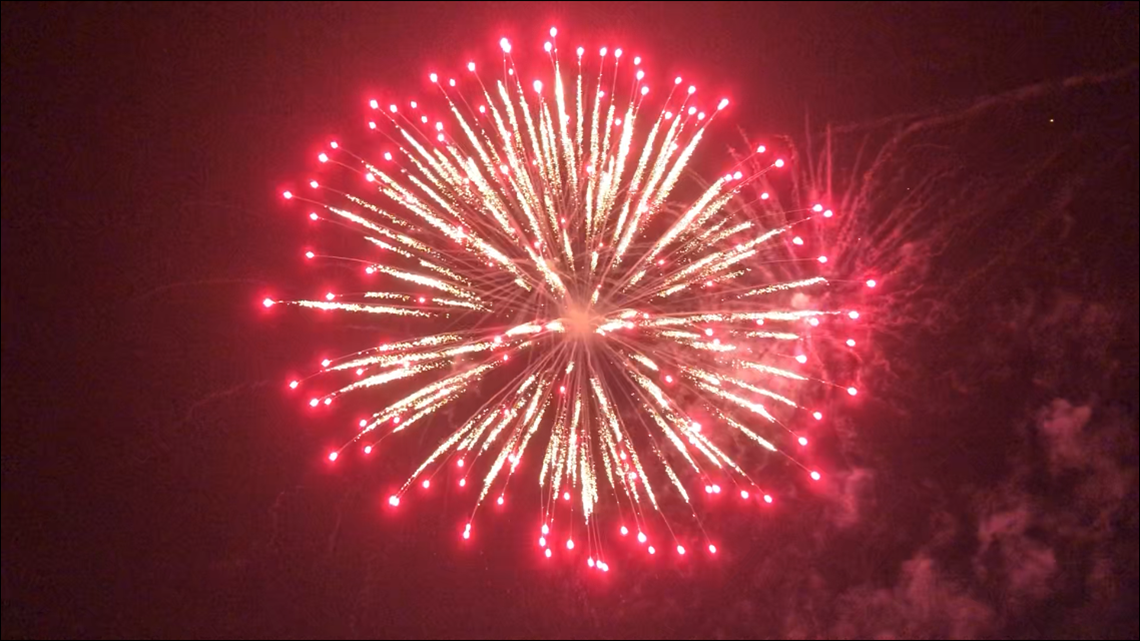 CABOT, Ark. — Fourth of July celebrations are usually a slam dunk.
"It's gonna be just as big as the one they're gonna have in Little Rock, from what I understand," Mayor Ken Kincade said.
And to the people who flocked to Cabot's sports complex, it didn't matter that the celebration wasn't happening on the actual fourth day in July.
"I kinda like it, because it gives us an opportunity to do other things," said Beebe resident Josh Davis. "So, we're able to hit the Beebe's Fourth of July, and then here, and then we'll do probably a bigger one tomorrow night."
The City of Cabot made their celebration as big as they could. They brought in a handful of inflatables, a foam zone, face-painting and balloon animals, live music, and a few food trucks. Mayor Kincade said he wanted this to be a party for all of Lonoke County.
"We wanted to make it to where everyone could come to our event. We're proud of our parks, proud of our community, proud of our staff, proud of our Parks and Rec and A&P Commission, and we wanted to show it off," Kincade explained. "We didn't want people having to pick, to going somewhere else instead of coming here."
Tuesday night turned out to be a great one for a cold lemonade, or maybe a shaved ice. 
RELATED: LRPD amps up security for annual Pops on the River fireworks show
"If I can't make a living selling shaved ice on a night like this, I may as well give it up. But it's gonna be a good night for everyone here, I believe," said Phil Weaver, Owner of Kona Ice in Central Arkansas.
All the vendors and nearby businesses are appreciative of the chance to make a little bit more money from this extra night of celebrations.
"We're trying to create a more economic environment for our businesses in my term as mayor," said Mayor Kincade. "We want to invite and let everybody come out that can, to be able to show off their food, show off their talents. We're just open for people being successful."
RELATED: 5-year-old Jenson wants you to stay safe after his encounter with fireworks
Once the Sun went down, the show began. 
Fireworks capping the fun like the tagline to a night-long advertisement for the City of Cabot.
"I've never been to the park here, and it looks amazing. It looks good. They did a really good job," Josh Davis said.