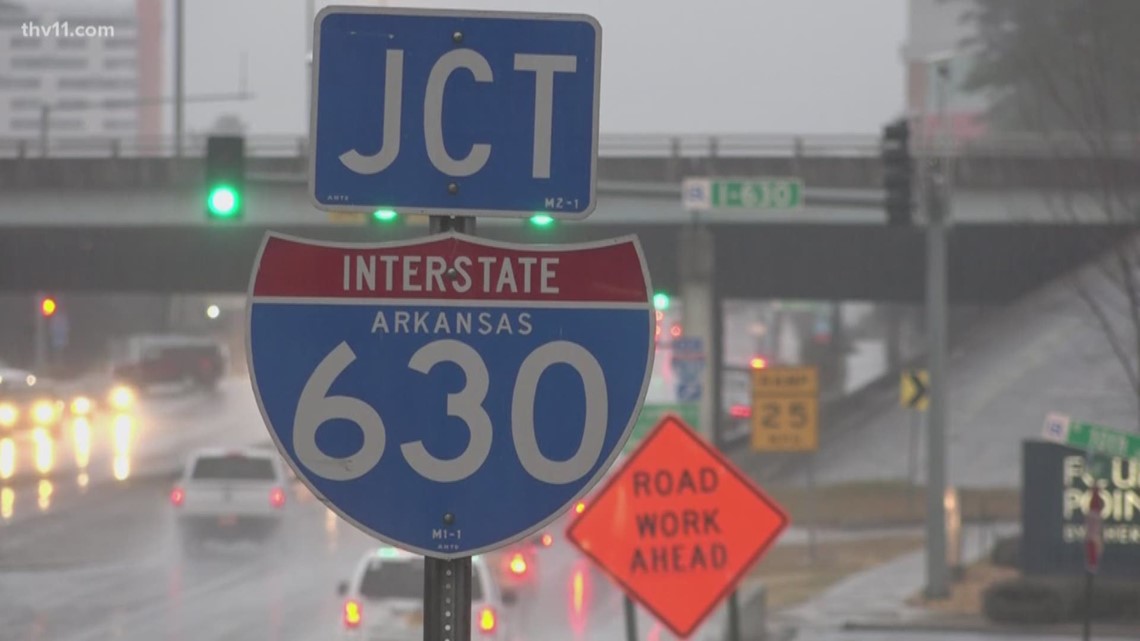 LITTLE ROCK, Ark. — Construction to widen Interstate 630 requires lane and ramp closures in Little Rock, according to Arkansas Department of Transportation (ARDOT) officials.
RELATED: How does ARDOT decide where to do construction? | 11 Listens
Weather permitting, the I-630 eastbound outside lane will be closed at the Baptist Health Drive interchange from Friday, August 9 at 8 p.m. through Monday, August 12 at 6 a.m. 
During this time, the eastbound I-630 on-ramp from Baptist Hospital Drive will periodically be closed for 15-minute increments to allow crews to perform concrete paving operations on the ramp. Allowances will be made for emergency vehicles needing to access the on-ramp.
The public is advised to be cautious when traveling in the work zone, and drivers may consider finding alternate routes as delays may occur. Traffic will be controlled using signage and barrels. Neighborhoods adjacent to the interstate may experience noise impacts during nighttime hours.
RELATED: Construction on I-630 could take another year to complete