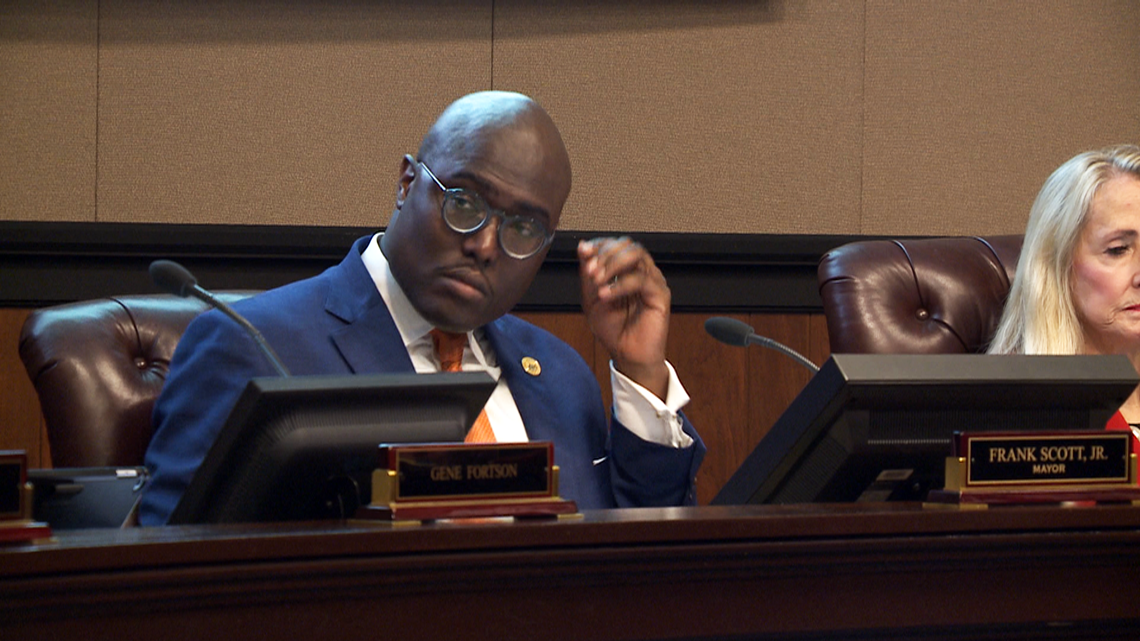 Little Rock mayor Frank Scott Jr. is proposing budget cuts to the city board of directors to close a $7.3 million deficit.
There are two proposals on the table with the mayor, city manager Bruce Moore and others backing "Plan A." 
RELATED: Mayor Scott to have LRPD security detail due to 'serious safety concerns'
It makes cuts and layoffs but doesn't close the budget hole all the way. "Plan B" goes all the way but it is much less politically appetizing.
"I could not look in the face of a $7.3 million budget deficit and turn a blind eye," Mayor Scott said after delivering his proposals to the board Tuesday night.
All city departments were asked to trim the fat. Plan A is more targeted and makes cuts with a scalpel, while Plan B uses more of a chainsaw.
"The board asked for options," the mayor said. "So we wanted to give them the best case scenario and worst case scenario."
The best case scenario still makes a few unsavory cuts while eating into the deficit, to the tune $5.3 million. Forty-eight jobs would be eliminated, including 34 people who would be laid off. 
Seventeen people would be let go from the parks and recreation department, including several when two of the city's four golf courses would be closed. The mayor says they are 36 holes that are draining the budget.
"We are not making any profit and we are not experiencing any revenue growth with our golf courses," he said. "We're actually in the red and have been in the red for quite some time."
The Little Rock Zoo will also change its schedule and close during the late fall and winter on Tuesdays and Wednesdays.
"We researched how we could make cuts and we discovered people were not coming to the zoo on those days during the winter months," said Susan Altrui, the director of the Little Rock Zoo. 
"Plan A doesn't affect our manpower and would actually let us get some scheduled maintenance done. Plan B is different. It would seriously threaten our accreditation and possibly force us to ship off animals."
Annual payments to the Little Rock Regional Chamber of Commerce and the Museum of Discovery would get cut in half.
RELATED: Little Rock mayor looking to buy body cameras for police department
While the mayor says public safety is the first priority, even the police and fire departments would shed a handful of jobs, but only in civilian positions. He insists he still wants to hire more officers eventually, but he needs to cut first.
"We believe that it does make sense to increase the number of police officers as we see fit, but we'll do it in a fiscally sound way," said mayor Scott.
The city board now gets to decide which plan they want to go with. They will get to weigh in on which golf courses to close and whether to make all the layoffs that the mayor wants.