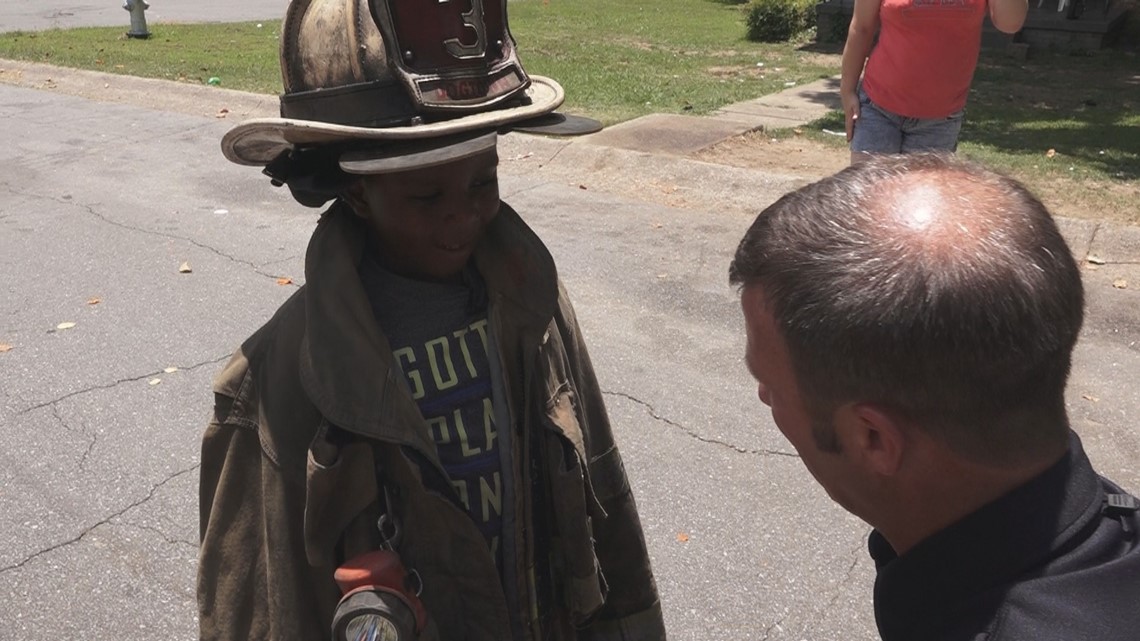 NORTH LITTLE ROCK, Ark. — A North Little Rock boy's dream to become a firefighter came much earlier than expected.
George, just six years old, already knows what his life mission is made of.
"I want to put out fires," he said.
Well-known NLRPD Officer Tommy Norman quickly learned about George's passions while patrolling the streets of North Little Rock.
RELATED: Boy who wants to be a garbage man when he grows up gets surprise visit
Word got back to Fire Captain Doug Davis, who spearheaded a special visit to George's house on Wednesday.
"I found out he loves fire trucks, so let's show him one up close," Davis said.
George got a one-on-one experience with the men he calls his heroes.
"The number one thing that warms my heart is having a personal relationship with somebody," said Davis. "It's outside the 911 calls we respond to."
Captain Davis let George explore the fire truck, Engine 3.
Among the things he enjoyed were sitting in the driver's seat, sounding the sirens, and suiting up in the real-life firefighter turnout gear.
"It's understanding the fire service and what it's all about," said Davis. He is planting a seed in George early on.
RELATED: Barber in Benton encourages customers to become better people
"If I can influence a young man to grow up and do a career that's given me so much, maybe he can return it in a few years," he said.
For Davis, the job is more than teaching the ropes of firefighter work, but more so becoming and remaining a constant role model in his life.