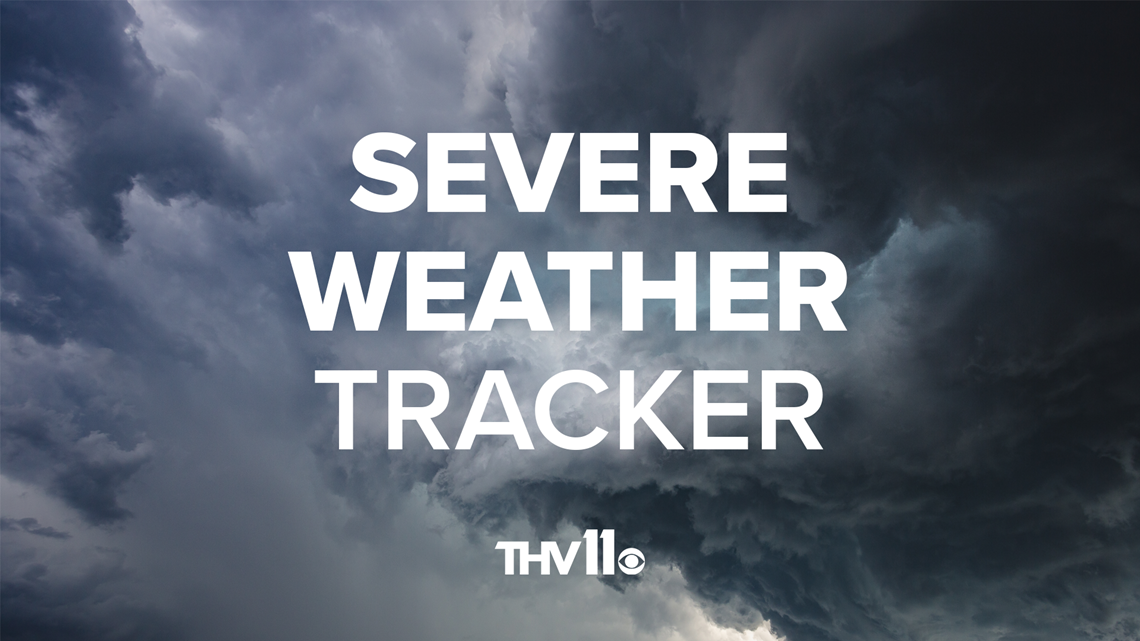 The National Weather Service has posted a Thunderstorm warning through Saturday for most of central Arkansas.
UPDATES:
As of 5:10 p.m.:
Damaging winds, hail, and thunderstorms have been reported to take place across the state.
Severe thunderstorm warnings: 
Strong thunderstorms have been tracked by the National Weather Service out of Little Rock.
The movement of these thunderstorms were reported to move east at 45 mph. Half inch hail and winds in excess of 60 mph will be possible with these thunderstorms.
A tornado watch remains in effect until 8:00 p.m. for central, western, southwestern and north central Arkansas. Click here for a full list of tornado watches/warnings as well as times they are due to end.
Severe damage has been reported in Prarie County and surrounding areas. 
There are over 8,438 reported power outages by Entergy Arkansas. 
Pulaski County: 2,294
Boone County: 1,350
Flash flood warnings not at the moment. Click here for a full list as well as times they are due to end.