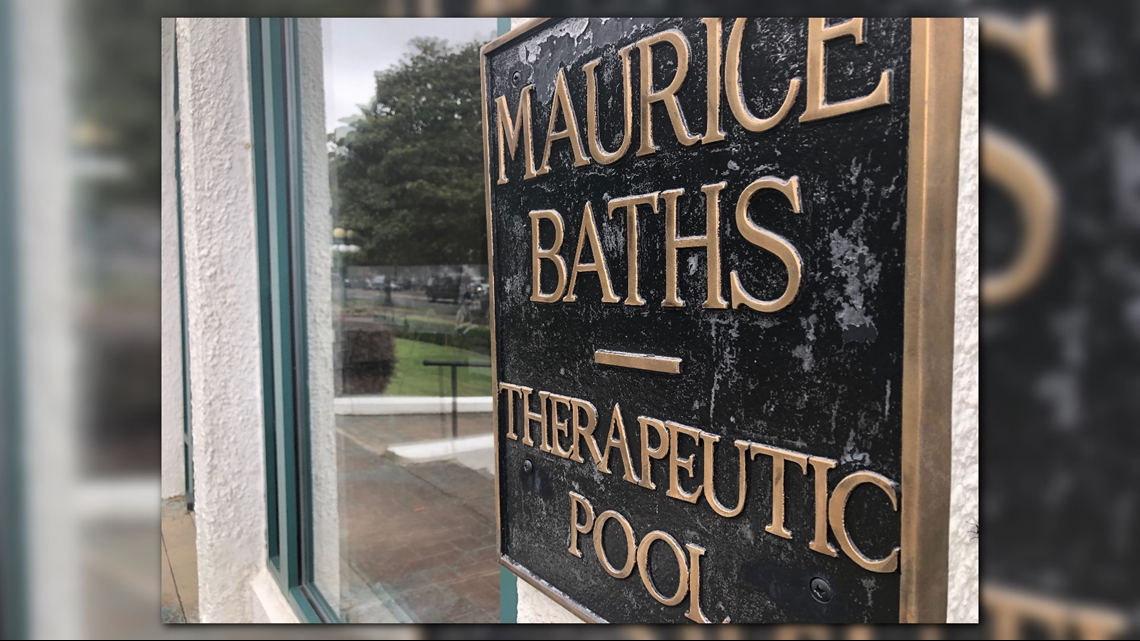 HOT SPRINGS, Ark. — On a day famous for cookouts and picnics, Hot Springs turned out for a Fourth of July party celebration in the city's National Park, with proceeds helping preserve some of the Spa City's heritage.
"Today is just a phenomenal turnout for the event and the support for the National Park and the restoration of the Maurice Bathhouse," said Roxanne Butterfield, a leader with the "Friends of the Hot Springs National Park," holding a Red, White and You picnic on Arlington Lawn.
RELATED: LIST | Fourth of July events in Arkansas
In typical Hot Springs fashion, the gathering featured Americans of all stars and stripes and creatures of all types, including dogs and someone dressed as Sasquatch. 
The crowd covered different age groups and centuries, with a troupe of actors promoting a Renaissance Fair mingling in the crowd. Birds of a different feather flocked together, with a man with a tropical bird on a leash and a woman dressed as a winged fairy. 
And heroes roamed, with some dressed in comic book costumes, others in uniform from a local V.F.W. post.
"We were trying to come up with something different that nobody else in town was doing," Butterfield said. "Nobody was doing a daytime celebration of our nation's birthday."
The picnic showed off the park's jewels, while raising money to get the last empty bathhouse on Central Ave. back to its former glory.
"The Maurice has not been used since 1974 and the building is empty," Butterfield said, who added that the other buildings are thriving as private businesses lease them from the federal government. 
"The National Park has done some restoration in it. Our money will go toward historic restoration. The third floor of that building is almost a blank slate. We need a stained glass suspended ceiling. We need woodwork. We need a fireplace," she said.
RELATED: Is it legal to drink while boating in Arkansas? | VERIFY
The picnic figures to go a long way toward paying for the project with people donating directly or buying up volunteer-made hot dogs or getting faces painted with rainbows and American Flags. The brisk business despite a threat of showers has Butterfield's group looking ahead.
"This is our second year, and before today I was wondering 'was I crazy?'" she said. "I think the committee is going to say they'll be a third one."
To donate to the Maurice Bathhouse Project the group has a web page and is on Facebook. There is a link to send support.