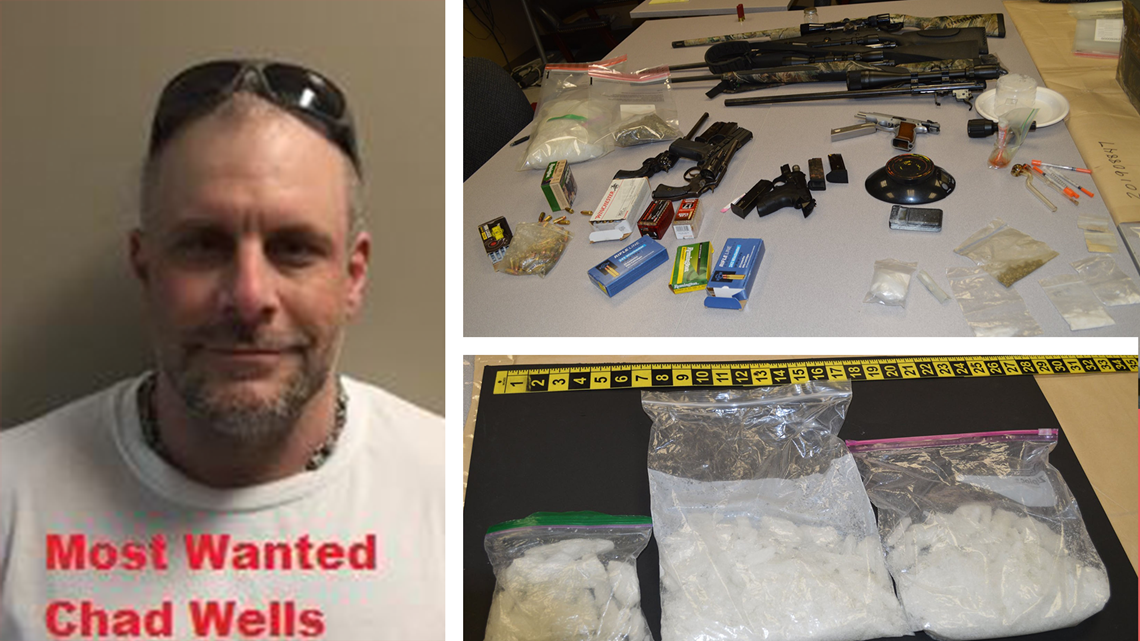 On May 8, Arkansas State Police pulled over a 2017 black Ford F150 truck with fictitious tags. The driver of the truck, Christian Blair Baldwin, 37, and the passenger was identified as Jessica Smith, 38, both from Cabot.
According to the Lonoke County Sheriff's Office, the trooper had suspicions of the traffic stop. He looked into the truck, and the VIN number came back as not stolen, so he let the two suspects go.
Later, when the trooper spoke to a LCSO investigator about the suspects, the investigator informed the trooper that he knew of Smith being a "frequent flyer of stolen goods," according to the sheriff's office.
From there, investigators from the Lonoke County Sheriff's Office interviewed Jessica Smith, and she said that she was only borrowing the truck and that she had returned it.
Lonoke County investigators arrived at the location Smith said she allegedly dropped the truck off, which was on the side of the road just inside Indian Lake's property.
They checked the VIN through another database and located that it was shipped to a Crain dealership in Jacksonville. The dealership advised the investigators they recently had a few trucks stolen off of their car lot, one being the one that Smith said she borrowed.
When they walked up to the driveway they located a Polaris ATV. They checked that ATV and the VIN were ground off of it. It was later confirmed stolen out of Baxter County.
At that point, Detectives Obtained a Search and Seizure Warrant for the entire property of Indian Lakes. While searching the property Investigators located a 2019 Keystone Springfield Camper that was set up in a camping spot on the lake, that was confirmed stolen out of Texas.
Investigators searched that camper and located approximately 2.5 pounds of meth, 10 firearms (one of them was confirmed stolen out of Lonoke County), suspected heroin and other narcotics were also located. Also found in the camper was to an unknown package that was wrapped in a blue shop towel and taped up.
The unknown packaged was processed in a controlled environment. According to Lonoke County Sheriff's Office, when investigators began to unravel the tape and blue shop towel they found evidence of the package to be a bomb of some sort.
It was then that LSCO contacted the Arkansas State Police Bomb Squad and ATF. When they arrived and examined the package, they confirmed it to be a half pound of US Military C4 explosive, which had to have been stolen off of a military base, the police say.
During the search, the Lonoke County Sheriff's Office confirmed that Chad Wells, who was wanted due to violating parole in Arkansas, was the suspect.
All of the stolen property, as well as the narcotics, were seized.
During the course of that investigation, a stolen 2019 Ford Mustang was recovered in Lonoke County. A stolen 2019 Ford F-150, Kubota Tractor, 2 utility trailers, Honda UTV, and 2 ATVs were recovered in Pulaski County.
The total value amount of stolen property recovered throughout the investigation was estimated by the agencies to be $212,200.
Baldwin was charged for theft and was arrested. Smith was also charged for theft and has a warrant out for her arrest.
According to the Lonoke County Sheriff's Office, Chad Wells has been charged for the following 10 crimes:
Trafficking a controlled substance a Class Y Felony
Simultaneous possession of drugs and firearms a Class Y Felony
Possession of Meth with purpose to deliver a Class A Felony
Possession of Firearms by Certain Person a Class B Felony
Criminal Possession of Explosives a Class B Felony
Possession of drug Paraphernalia a Class B Felony
Maintaining Drug Premises in a Drug Free Zone a Class B Felony
Theft by Receiving a Class B Felony
Altering or Changing Engine or Other Numbers a Class C Felony
Theft by Receiving a Class D Felony
Wells is wanted for these charges and considered armed and dangerous.
Police say that he is being listed as Lonoke County's Most Wanted Fugitive.
Lonoke County Sheriff's Office asks if anyone knows the whereabouts of Wells you can call the Lonoke County Sheriff's Office at 501-676-3000 or email a tip to tips@lonokeso.com.
Any information will be confidential.