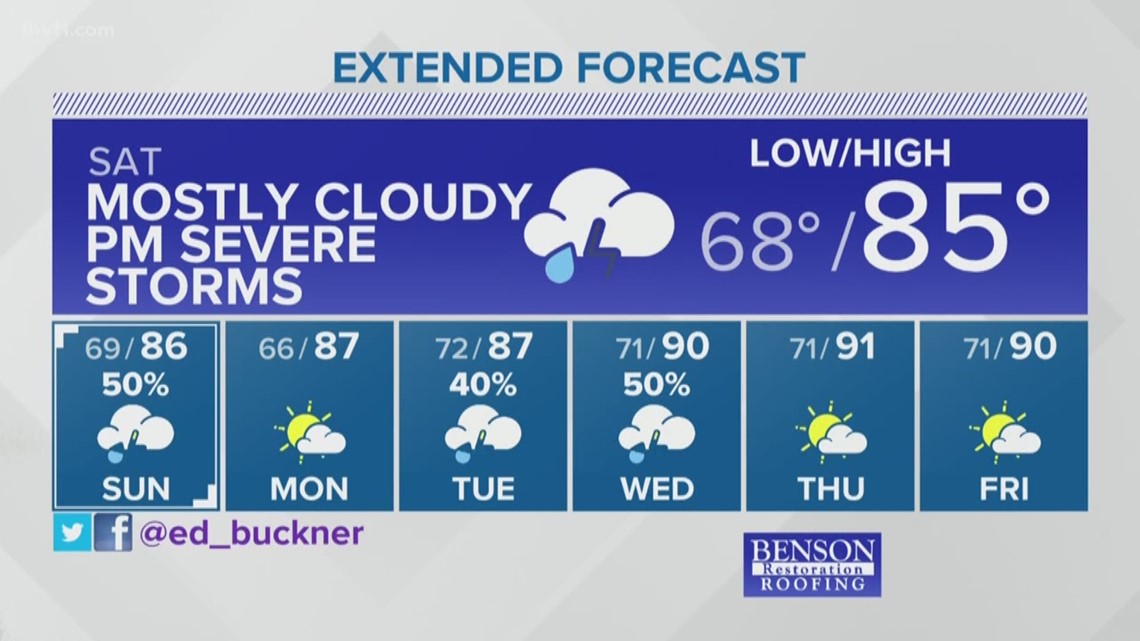 Storms will begin moving into western Arkansas late Saturday afternoon, somewhere between 3-4 p.m.
There is a chance the storms could reform early Sunday morning around midnight until 3 a.m.
Temperatures are expected to stay in the high 60s, low 70s during the night, but the high will remain in the mid 80s.
We will continue to update you with the latest weather information on our THV11 app and on our Facebook page.