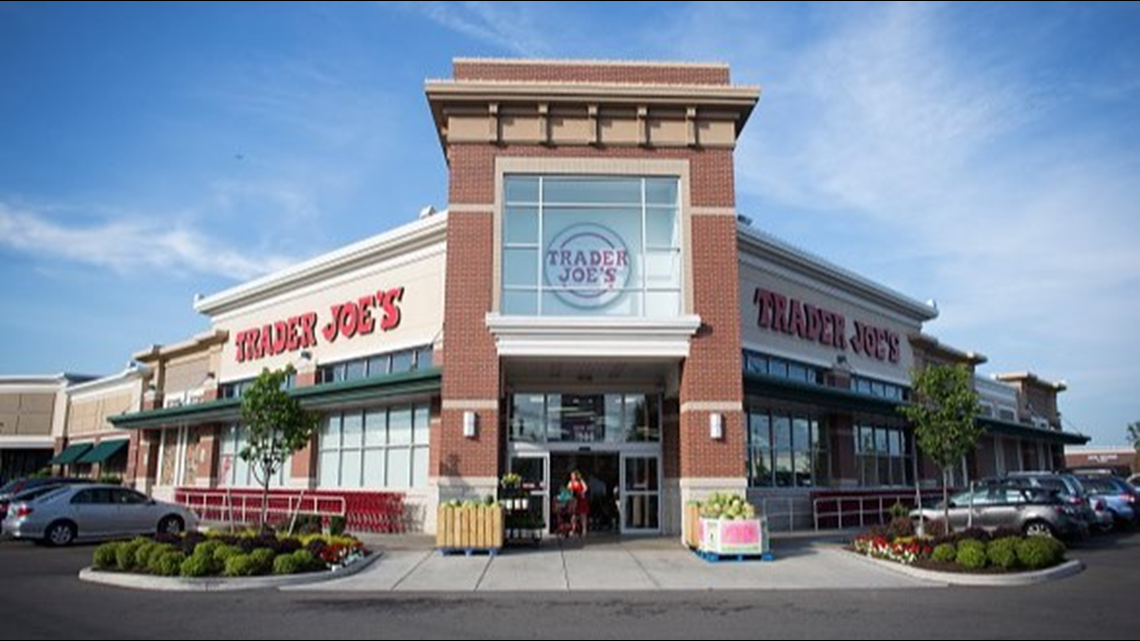 UPDATE: In May 2019, Trader Joe's confirmed it has looked at location in Arkansas, but "no other information to confirm at this time."
In the growing foodie culture of central Arkansas, lots of people say a key ingredient is missing: Trader Joe's. And some fans are going to extreme lengths to show the company why it should open a store here.
Brad Cameron-Cooper fondly recalls his introduction to Trader Joe's.
"I was a teacher in St. Louis at the time," he said, "and our friends just kept talking about this awesome, magical place called Trader Joe's. It was like, this is silly, it's groceries. Like, what are you talking about? And I remember the first time that I walked in, there were murals about the city and all of these weird, unique foods, and I was just in heaven. And I felt like a kid in a candy store."
But Cameron-Cooper, a central Arkansas native, learned quickly. 
"This," he said, "is like Whole Foods stuff, you know, and at a price that I can afford as an educator."
He also found a level of customer service that he was not accustomed to from a grocery store.
"Normally, when I go buy groceries, the person behind the cashier or helping me find spinach is just, kind of, like, avoidant," he said. "And at this place, they were, like, aggressively nice. And so, just feeling like I was in a space where I was, I could tell that they intentionally created this culture where everyone was really happy to be there.
"When my sister-in-law was pregnant," he mentioned, "there was a chocolate pie that she had gotten, like, a year before. And she was due any day, and all she wanted in the world was this chocolate pie from Trader Joe's. And my father-in-law went to Trader Joe's because his daughter was pregnant. He was going to get her that pie! And he told them the story, and the Trader Joe's employee was like, 'well, A) we don't have that pie, but I'll call every store in the surrounding area. Plus, it's not what you're looking for, but here's a free pie.' And, inevitably, 15 minutes later after giving my father-in-law a free pie, he came back and he said, 'go to this place immediately. They're holding it behind the counter, and it's literally the last one they have.' And he was able to get that for my sister-in-law. That's the sort of thing they do as part of their culture, and I love it."
Now living in North Little Rock, he is part of a devoted following around Little Rock trying to convince the grocery chain to open a location close by. He said smoked salmon dip and kettle corn cookies are some of his favorite items.
"I've even been known to head off to Memphis just to get my comfort foods," he said.
Political and business leaders around central Arkansas have tried for years to recruit Trader Joe's. Former Little Rock Mayor Mark Stodola and North Little Rock Mayor Joe Smith each reached out on behalf of their cities, as have several local chambers of commerce.
"Getting grocery stores—private grocery stores—to come into our food deserts that we have around here is one of our highest priorities," said Nathan Hamilton, communications director for the City of North Little Rock. "And we work on it every single day.
"Unfortunately, private companies that own these grocery stores have done the numbers, and we're just not there yet, in terms of density and financial demographics."
To restock their pantries, shoppers must either drive 156 miles from Little Rock to Germantown, Tennessee; 274 miles to Tulsa; or 305 miles to McKinney, Texas. But many people do. A Facebook page named "Bring Trader Joe's to LR" has nearly 6,000 followers, some of whom post photos of their shopping runs.
"I think there's a Trader Joe's cult," Cameron-Cooper said. "A group of die-hard, dedicated people who obviously love the food, but just love the sense of community that they feel when they enter a Trader Joe's."
"Obviously, companies are looking for specific population densities, traffic counts, things of that nature," explained Jay Chesshir, President and CEO of the Little Rock Regional Chamber, "but when a community does something like that from a social media perspective, it gets their attention. It shows that they're wanted in this community. And, number one, that, from that perspective, that there's already a built-in clientele wanting to be able to shop in that specific store."
Chesshir would not provide details of the Chamber's recruitment of Trader Joe's, citing the confidential nature of such discussion, but said Little Rock has looked for and won the business of retailers like Trader Joe's in recent years. He called them "destination retailers," because they are the types of stores that can attract customers from surrounding cities.
"Bass Pro's a great example of us being able to do that," Chesshir explained, "and then not only having the benefit of them coming to Little Rock in this marketplace but then a Dave & Busters and all the other activity and retailers that have now located around them."
Chesshir said the Whole Foods and Apple locations in West Little Rock are other stores that fit that description. But he added that the state's tax code makes it harder for Arkansas to compete with other states when recruiting high-profile retailers.
"Unfortunately, Arkansas does not incent retail-type projects," he stated, "and because of that, a lot of these destination retailers are looking at locating in states that do.
"And so, what we try to do, in terms of looking at those types of projects, is look at it from the perspective of quality of life and people wanting to live here, not just come and shop here. And when creative folks, for example, are looking for their next position, they typically want to locate in a city that has those types of amenities. And so, we focus on it. We, obviously, don't have the opportunity to offer incentives to these companies, but we look for ways to differentiate us and our market with them, in hopes that they see that this is a good place to be, even if there aren't any incentives."
Hamilton said North Little Rock uses a similar approach to attract businesses, as well, hoping the companies view North Little Rock as a place they cannot afford to ignore.
"The main thing we're doing," he said, "is trying to convince people to come live in North Little Rock, you know, making a better quality of life. We think North Little Rock's a great place to live, work and play, and the more people that move here, better chances of us getting a Trader Joe's or a Costco it is.
"The Argenta Plaza's a publicly-funded project that has brought 10 times the return in private investment," he added, "so, it's a great thing for the city of North Little Rock, and it generates that type of investment in the city and attracts the type of college-educated employees that the Costco and the Trader Joe's is looking for."
Chesshir also said that, while bringing a company such as Trader Joe's would enhance the business community in Little Rock, chasing them at the expense of local small businesses would be detrimental.
"We can't forget about those folks," Chesshir said, "because they're as big a part of this, in giving people a reason to either come or come back. From a shopping perspective, they create our economy."
"Trying to get a Trader Joe's or a Costco or other high-end retailers is always something we strive for," Hamilton added. "But, we're going to make it on our own. We're going to make it without them, but we'll always try to attract them, as well."
Walmart looms large over the grocery and retail marketplace in Arkansas, which also could deter other grocery stores or wholesale clubs from entering the state. Chesshir, though said its presence is less of a hurdle than it may have once been.
"But when you look at the nature of retail," he mentioned, "and how much it has changed in just the last few years; and shopping and buying habits of people; and then the delivery of those goods and/or groceries, or services, or whatever they might be, all of that is in a constant flux."
Until that flux delivers a Trader Joe's, Cameron-Cooper and his fellow fans will travel, post and plead for their favorite grocery store to set up shop in central Arkansas.
"I think it's a bit cultish," he said, "but as a proud, card-carrying cult member, I understand it. I understand it."
A spokeswoman for Trader Joe's said via email that the company is "grateful that Little Rock residents want a Trader Joe's in that area." She added that there are no current plans to open a store here, but the company is "always looking for and considering great neighborhoods that would be a great fit."
In episode 10 of the "Inside Trader Joe's" podcast, Tracy Anderson, Senior VP of Real Estate and Construction said executives listen to current employees to find out what customers are saying, and consider accessibility, visibility, parking and square footage when determining if a location would be a good place to build a store.